Schuylar was born on July 9, 1999 at 10:13 P.M. She wieghed 8 pounds 6 ounces and was 21 1/2 inches long.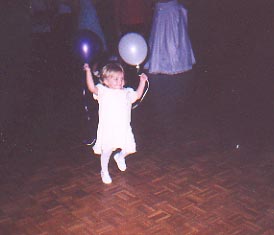 I have a new nephew!! He is Schuylar's brother. I'm so happy. He was born on November 14, 2001 and 9:15a.m. He
wieghed 10 pounds 15 ounces and was 20 inches long. He's is so cute. My sister calls
him her "million dollar baby" because he hardly ever crys. The only time that he
really crys is when he's hungry. He just about sleeps through the night too!!!!-
which I can say is more than what he first child was. She was up three-four times a
night! Well, that's enough for now. I'm getting more pictures of him soon. As soon as I get the other
ones developed I will put them on here. So here's the only one I have at this point
in time.
It's kindof old, but he hasn't changed one bit. But that's fine with me...he's my little PRINCE! This is him and his sister Schuylar. Schuylar is now 3 and Caleb is 10 months old.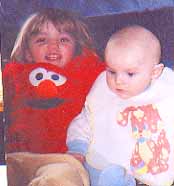 Well, well, well! Another one! This time another niece! Her name is Ashley Kay and she was born on February 19, 2002 at 6:24 P.M. Ashley weighed 9 pounds, 1 ounce and was 20 inches long. This is one of the newest pictures that i have of her. She is three months old in it, though she is now 7 months...but it's all good...lol. It seems like she NEVER quits growning. She's passed Caleb up in size a LONG time ago and keeps getting bigger. But she is SO GOSH DARN CUTE!!!!! Here she is...